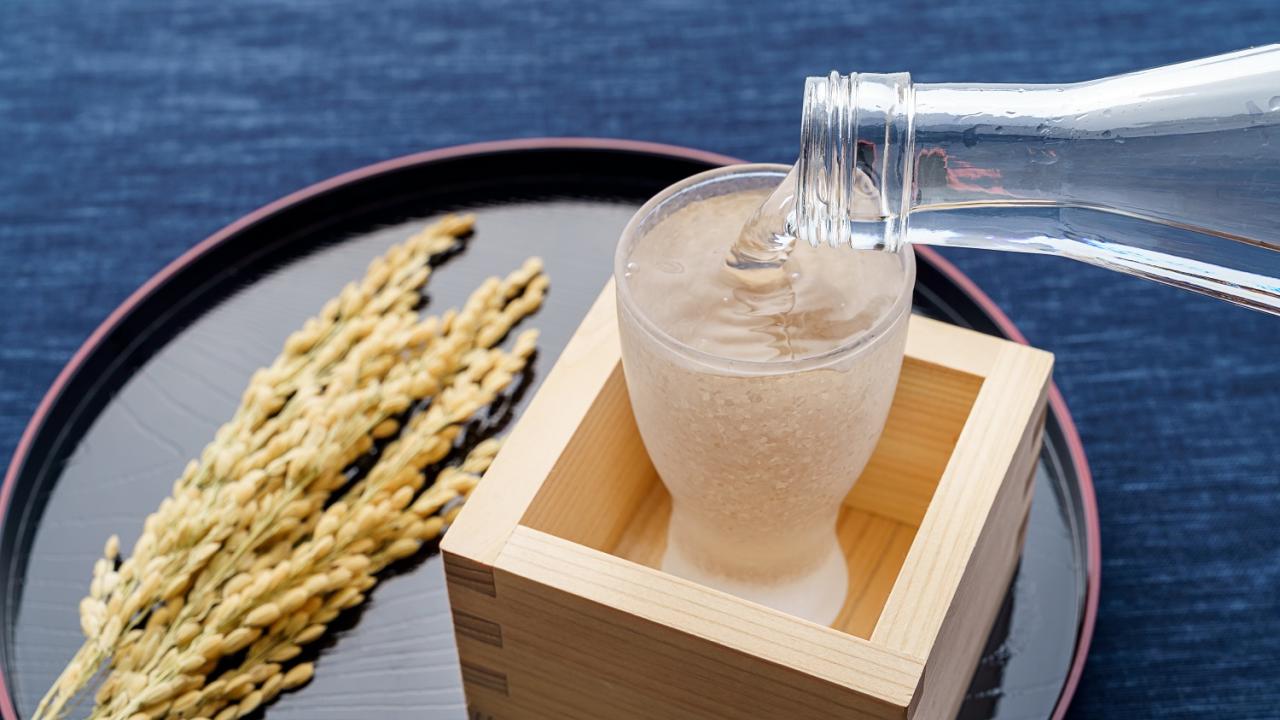 Location
392 Old Davis Road, Davis, CA 95616
About the Event
Sake has long been the traditional drink when dining out at a Japanese restaurant, but sake brewers in the United States are hoping for and brewing something different. With four simple ingredients—rice, water, yeast, and koji mold—they build on traditional methods while experimenting with variations in rice varieties, milling, flavor profiles, and more. The rise of sake consumption in the U.S. and innovative startup breweries have grown the industry into a creative community exploring sustainability and new ways to enjoy an ancient beverage.  
Registration:
The event will be presented in a hybrid format. Attendees can choose between an in-person ticket or tuning in to a live, virtual broadcast for free.
*SOLD OUT* In-person: $25 per person, including a taste of two sakes immediately following the lecture. Limited seats are available. Parking details are below.
Location: Sensory Theatre, Robert Mondavi Institute, UC Davis Campus.
Pop-up Exhibit: Materials from the UC Davis Library Archives and Special Collections will be displayed in the lobby.
Virtual: presented via Zoom. The event recording will be posted on YouTube with closed captioning approximately one week after the event. If you want to sip on sake while watching the live broadcast, you can order Umami Mart Junmai, and Den Sake Red Label.
Speaker Biographies:

Yoko Kumano is the co-founder of Umami Mart, a shop in Oakland, California, specializing in Japanese drinks since 2012. As a kikizakeshi (sake sommelier), she teaches classes on sake and directs the sake program at the shop, which includes Sake Gumi, a sake membership club. In 2007 Umami Mart was started as a food blog by co-founder Kayoko Akabori. Since opening their storefront, Yoko and Kayoko have strived to bring joy through quality products from Japan. Their shop is a space to discover something new about Japanese cuisine and culture through kitchen tools, barware, sake, and shochu. Yoko's other passion is beekeeping.

Erin O'Donnell is the VP of Sales of Sake Rice and Retail for Sun Valley Rice in Arbuckle, California. Erin is an enthusiastic professional with a diverse background in physics, engineering, and agricultural sales. Erin fell in love with the California agricultural community's focus on sustainability and its dedication to fostering regenerative practices. At Sun Valley Rice, Erin enjoys her work connecting Sake Brewers and consumers with rice growers and highlighting the growers' commitment to practices that enhance biodiversity, soil health, and water quality. Erin's passion for promoting sake rice stems from her recognition of sake's potential appeal to the American consumer as the cleanest, most refreshing alcoholic beverage around today. Outside of her professional pursuits, Erin lives in Davis as a mother of two busy teenagers.

Yoshihiro Sako is the co-founder of Den Sake Brewery in Oakland, California. He started his sake career in 2007, managing a specialty sake and wine shop in San Francisco. He earned his "kikizake-shi" certification in Japan and became a sake sommelier and sake director at Yuzuki Japanese Eatery. Sako also taught and led courses about sake to the public for several years. Throughout his career, Sako has traveled to Japan several times to work in various sake breweries as an apprentice to learn the sake-making craft from master brewers. Den Sake Brewery was founded in 2017, and he has been brewing ever since. His first batch of sake launched in 2018, and within months, Sako was nominated as a semi-finalist for a James Beard award in the "Outstanding Wine, Beer or Spirits Producer" category-the first for a sake producer. Sako lives in Oakland with his wife, Lani, and their beloved shiba inu, Yuki.

Discussion Moderator
Glen Fox, Ph.D., was appointed the Anheuser-Busch Endowed Professor of Malting and Brewing Sciences in UC Davis' Department of Food Science and Technology in 2019. His areas of research are barley, malt and brewing quality. He has published numerous book chapters and peer-reviewed journal articles and is the senior editor of the book, Achieving Sustainable Cultivation of Barley. Previously a Senior Fellow at the University of Queensland, Australia, he has many years of experience working with barley breeding programs and malting and brewing industries in Australia and overseas.
About:
Savor: Lectures on Food and Wine hosts thought leaders, entrepreneurs, policymakers, and scientific experts for evenings of illuminating discussion on some of the biggest topics in food and wine being studied at UC Davis today. The Robert Mondavi Institute and UC Davis Library have embarked on this partnership to advance our shared commitment to supporting scholarship about food and wine, at UC Davis and beyond.
Venue & Parking:
This event will be in-person in the Silverado Vineyards Sensory Theater at the Robert Mondavi Institute, Sensory Building. Parking is available at the Gateway Parking Structure. Parking payment is enforced on weekdays. There are three options for parking payment:
UC Davis uses AggiePark. Download the free AMP Park app on your iPhone or Android beforehand. When you park, you will enter the Zone (listed on the nearby sign) into the app and follow the instructions to pay for parking. This is the preferred and easiest method.

If you do not have a smartphone to download the app, you can also sign up for an account online and follow the steps on the website: https://aimsmobilepay.com/

Alternatively, permit machines in the Gateway Parking Structure accept credit cards. You will need to enter your license plate number into the machine to purchase a permit. We recommend this option as a last choice.
Questions?
If you have questions about this event, please email savor@ucdavis.edu.